Supplying your demand...
Based in Monmouth, you will always get the beautiful bathroom products at competitive prices. We have products for every taste and every budget. At Monmouth Bathrooms, we offer innovative and high quality bathroom fittings such as designer bathroom suites, shower enclosures and bathroom furniture units. Our ranges of cabinets and tallboy units, in both classic and modern designs, offer ample storage and solve all your bathroom storage issues.
Bathroom Suppliers
Bathrooms have evolved
After the living room and kitchen, your bathroom is the most visited room by guests to your home. Over time, more and more attention has been given to bathroom design, and today, the creative solutions and choices available for furniture, sanitaryware, taps, showering and accessories, makes designing your perfect bathroom achievable and a real labour of love!
Style Setting Suites
The shape of your suite sets the style for the rest of your bathroom, so it's important to consider what look & feel you want overall when choosing. We have sizes to suit large bathrooms or small cloakrooms and shapes that match all the popular styles.
Redefining Furniture
Bathroom furniture provides all the benefits of useful storage as well as a great way to design and style your bathroom. Whether it's fully fitted, wall mounted or floor standing, we have really attractive ranges for you to choose from.
Get Inspired
Achieve your own look with the perfect style combination. With some simple choices and a little imagination, stepping into your bathroom can feel like stepping into another world.
personalise your space
By thinking about the details you can enhance the whole look of your bathroom. Add your own personal style with your choice of wall art, seating, fixtures and fittings.
create a spa-like feel
Your bathroom is a sanctuary, a place to rest and rejuvenate. With clever lighting you can create an ambience of peaceful calm – put your favourite music on, light a scented candle, add a splash of luxury bubble bath and relax!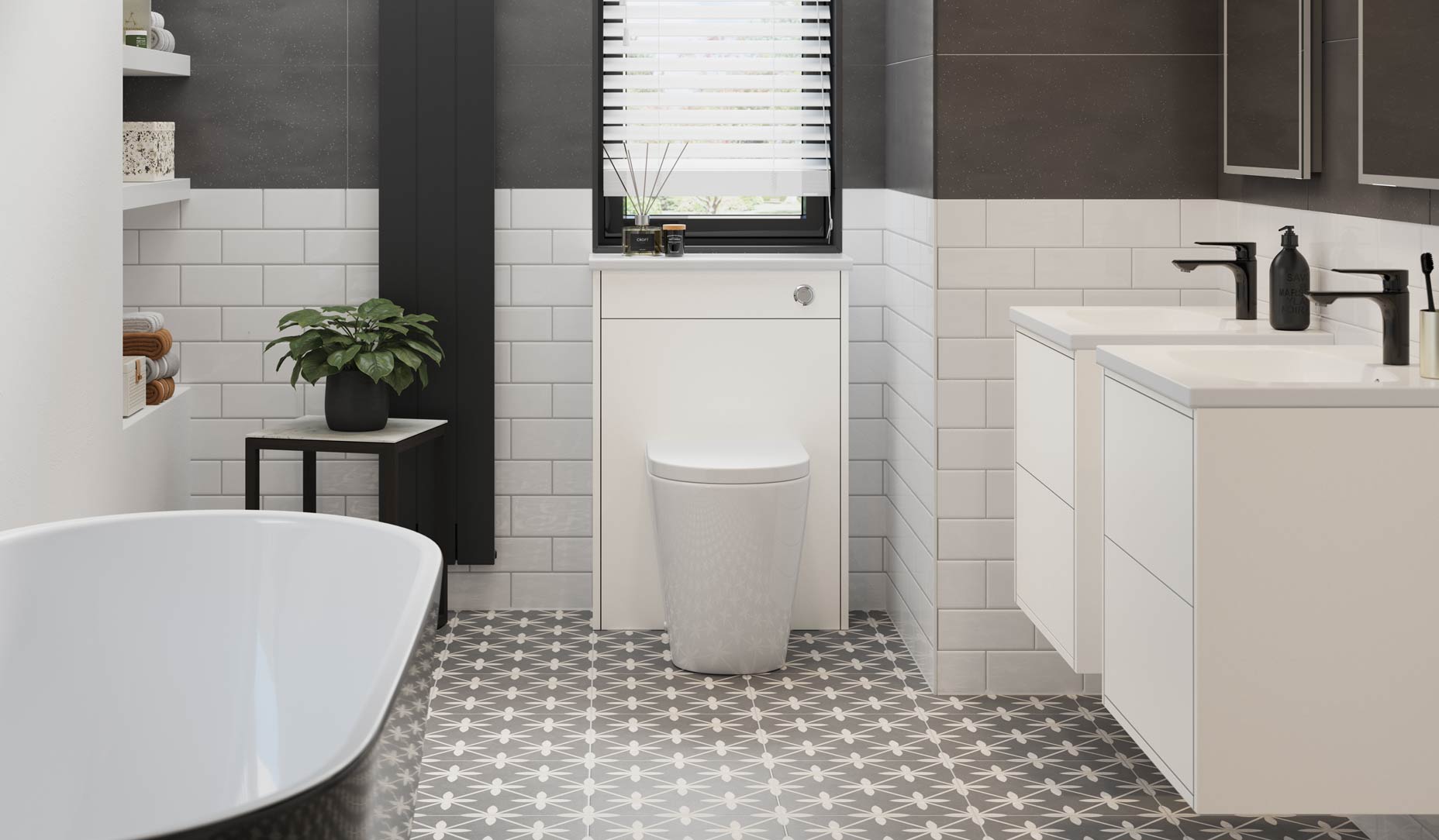 Bespoke Bathrooms
Supplied, Designed
and Installed
Transform your bathroom with a stunning design and save yourself the stress and hassle of looking for a plumber or a bathroom fitter, a plasterer or a tiler. Speak to the bathroom experts – we have EVERYTHING covered.
Give Monmouth Bathrooms a call and talk to our professional bathroom design and fitting specialists. If you are not entirely sure of what bathroom design ideas you are after, we can help.
07949 431405